Unfolding Histories Within Arabic Manuscripts
Free

Discussion

Captioned (online)

Auto-captioned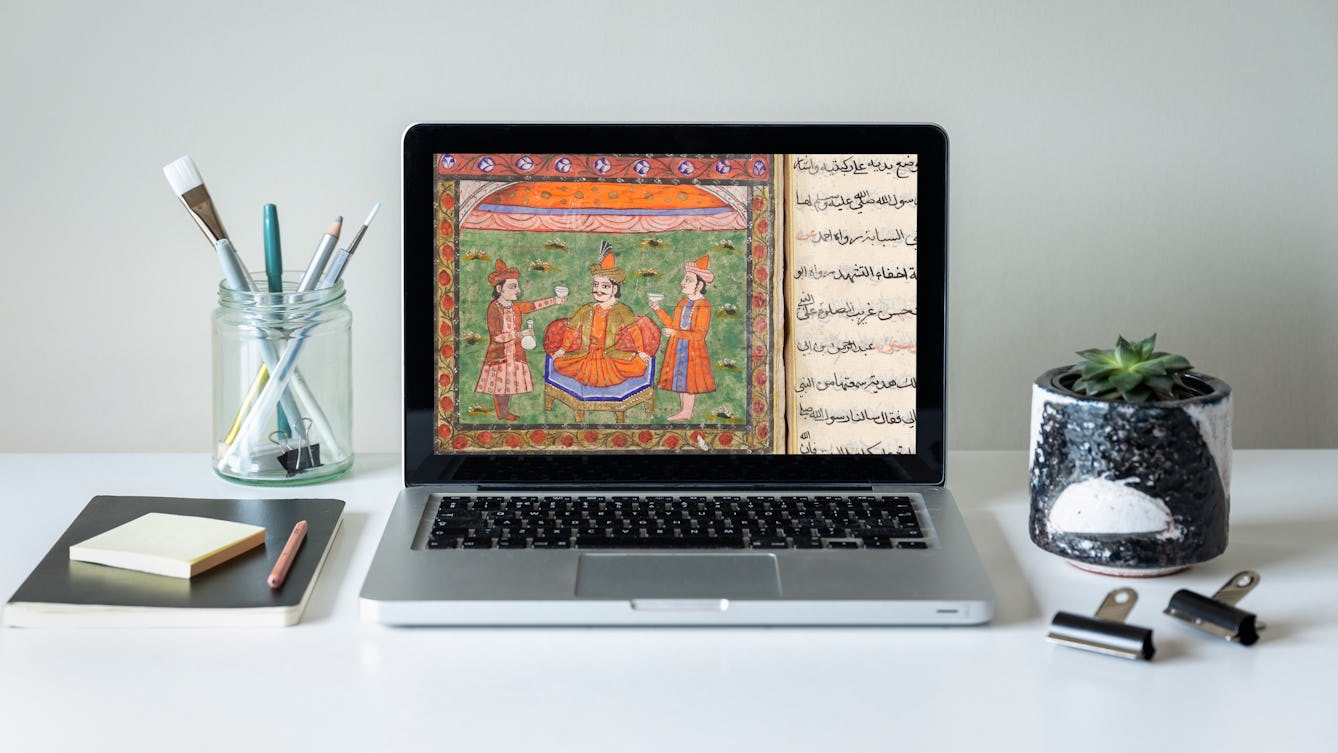 Join researcher Rosie Maxton for an online event introducing our Arabic manuscript collection and exploring the multi-layered histories folded within their pages.  
Drawing on selected manuscripts, Rosie will focus on the unique annotations that people in various places have added over time. She will talk about what these scribbles, marks and notes in the margins can reveal about the manuscripts and how they were created and used. 
The conversation will be facilitated by Dr Adrian Plau, Collections Information Analyst at Wellcome Collection. There will be a chance to ask questions during a Q&A at the end.   
The event will take place on our YouTube channel and a recording will be available afterwards. It will be live-captioned in English and auto-captioned in Arabic. 
Need to know
Guaranteed
Booking a ticket guarantees you entry to the online event. You will be given joining instructions in your confirmation email.
Captioned (online)
The online event will have live captions, which may be useful for people who are D/deaf, hard of hearing, deafened or neurodiverse. The captions will be embedded in the event video window online. Ticketholders for the livestream will also receive a link to view the captions in a separate window.
Auto-captioned
There will be auto-generated captions for this event.
For more information, please visit our Accessibility page. If you have any queries about accessibility, please email us at access@wellcomecollection.org or call 0 2 0. 7 6 1 1. 2 2 2 2020 7611 2222.
About your contributors
Rosie Maxton
Speaker
Rosie Maxton is a doctoral student in History at Somerville College, Oxford. She holds an MA in Arabic and Medieval History from St Andrews University, and an MPhil in Middle Eastern Studies from the University of Cambridge. Her research explores the spread of Catholicism among Christians in the eastern Ottoman Empire during the early modern period, focusing primarily on manuscript sources in Arabic and Syriac. She has previously worked on digital catalogue records for the Arabic manuscripts of Trinity College, Cambridge and Wellcome Collection, and has taught Arabic language at the universities of St Andrews and Edinburgh. 
Adrian Plau
Facilitator
Adrian Plau is Manuscript Collections Information Analyst at Wellcome Collection, and a recent Headley Fellow with the Art Fund. He holds a PhD in South Asia Studies from SOAS.