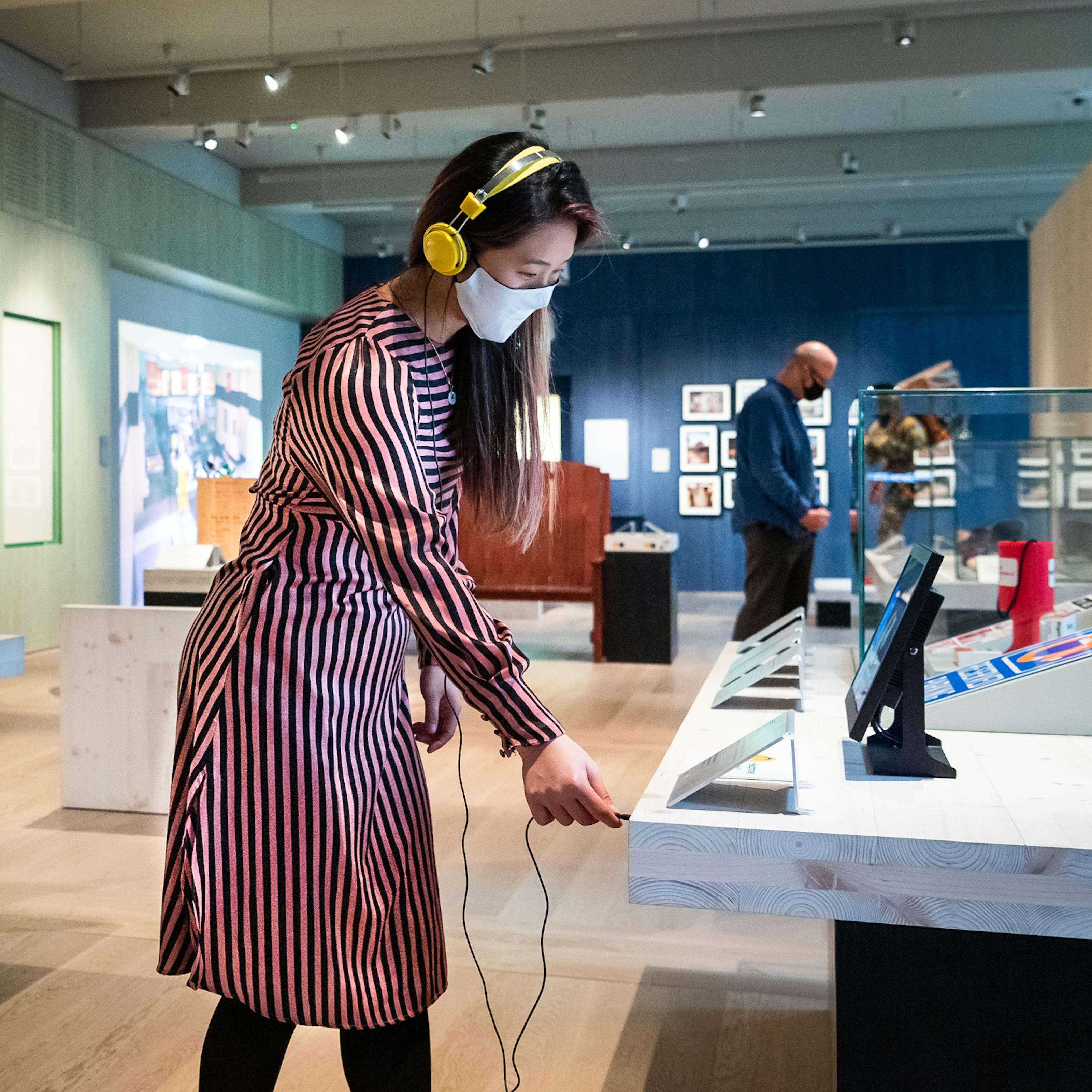 At every turn the visitor will find something to fascinate.
This permanent gallery explores trust, identity and health in a changing world.
Being Human explores what it means to be human in the 21st century. It reflects our hopes and fears about new forms of medical knowledge, and our changing relationships with ourselves, each other and the world.
Featuring 50 artworks and objects, the gallery is divided into four sections: Genetics, Minds & Bodies, Infection, and Environmental Breakdown. Discover a refugee astronaut carrying their belongings to an unknown destination, sniff a perfumed bronze sculpture that smells of breast milk, listen to an epidemic jukebox, and watch a fast-food outlet slowly flood.
Exhibition highlights
Audio Description
We have recorded audio descriptions of every exhibit, plus a highlights tour of 11 stops with optional directions in between. These audio tracks are available on the VocalEyes website.
Visit us
Being Human gallery, level 1
Step-free access is available to all floors of the building
Large-print guides, transcripts and magnifiers are available in the gallery