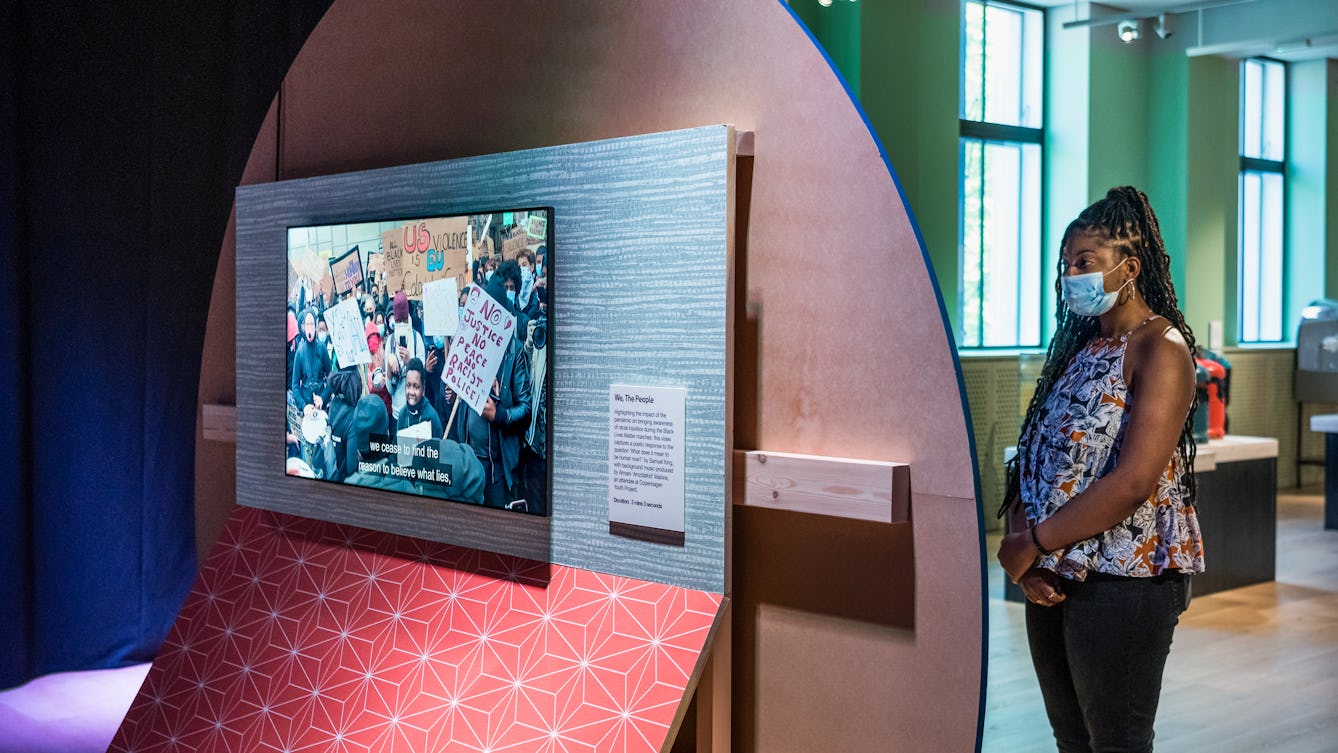 This installation featured five short films exploring the question of being human during Covid-19 through poetry and monologues.
The project was led by 15 young people from Copenhagen Youth Project, and features perspectives drawn from local communities in the Caledonian and Barnsbury wards ('Cally'), accompanied by footage from Black Lives Matter protests. 
The monologues are performed by Moses Gomes-Santos and the poem by Samuel King, with background music produced by Armani 'Amzdatkid' Malone, an attendee at Copenhagen Youth Project. The production was led by Blanguage.
This project is part of Wellcome Collection's Youth Programme in partnership with Copenhagen Youth Project.
CYP x CALLY meet Wellcome Collection
An intimate conversation led by Alain 'Fusion' Clapham with Isoa Tupua, Armani Malone and Antonette Bowen.
Two of the young participants from Copenhagen Youth Project meet at Wellcome Collection to discuss their first impressions of the installation, and the space they're in: they live nearby, but never thought before to come into the building. They talk about belonging, identity, and the impact of Covid-19 and BLM on the young people and their local community.
The installation is now closed, but you can watch this video of a walk through the gallery.