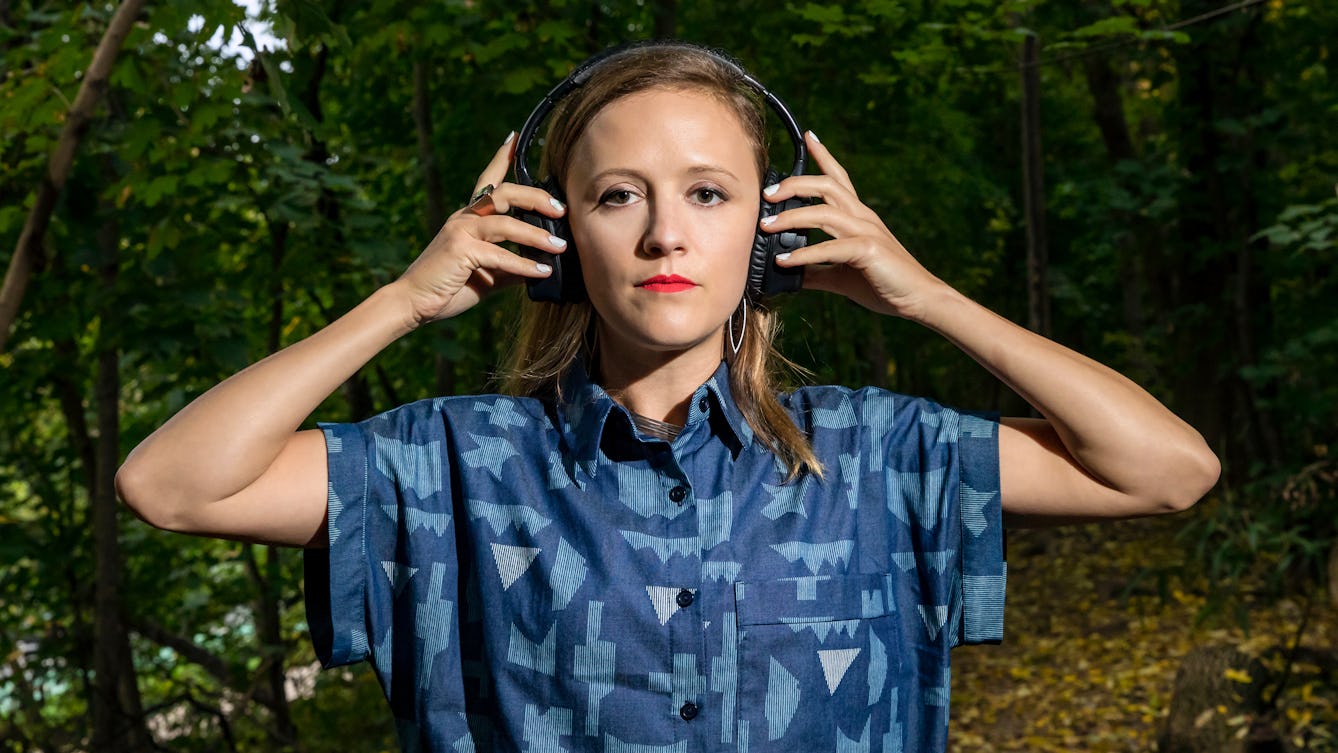 Ellen Reid SOUNDWALK, Erin Baiano.
© Erin Baiano.
Explore Regent's Park and Primrose Hill with this immersive musical experience.
Featuring Kronos Quartet, Shabaka Hutchings and James McVinnie Ensemble
Ellen Reid SOUNDWALK is a location-based work of public art that uses music to illuminate the natural environment of Regent's Park and Primrose Hill. The path you choose dictates the music you hear, and no two visits will be exactly the same.
As you explore, you will trigger different pieces of music that have been carefully crafted and layered to harmonise with the park's natural environment. Pulitzer Prize-winning composer and sound artist Ellen Reid aims to connect us with green spaces and encourage self-care, wellbeing and joyful artistic connection.
Before you set out please install the app and download the Regent's Park SOUNDWALK on your phone using a strong home wifi or mobile signal. Reception in Regent's Park is uneven.
The Regent's Park SOUNDWALK is 600mb and can take a while to download depending on your internet connection.
Find out more, including a map and Ellen Reid's favourite routes, and download it to your phone for free. Once you have installed the free app and downloaded the Regent's Park SOUNDWALK, simply head to the park, put on your headphones, press 'start' and explore.
Ellen Reid SOUNDWALK at Regent's Park is presented by Wellcome Collection with the support of Regent's Park.
Ellen Reid, Composer and Sound Designer
Music performed by: Kronos Quartet, Shabaka Hutchings, James McVinnie Ensemble and SOUNDWALK Ensemble
Ellen Reid SOUNDWALK was co-commissioned by the New York Philharmonic, Saratoga Performing Arts Center, Wolf Trap Foundation for the Performing Arts, Mann Center for the Performing Arts in association with The Fairmount Park Conservancy, and the Britt Festival Orchestra.
Ellen Reid SOUNDWALK is made possible in part by the support of Mindscapes, Wellcome's international cultural program about mental health.
Creative Team
Eclipse Projects: Producer
ECHOES.XYZ: App design and development
Playtime Studio, Los Angeles: Art
Daniel Neumann: Audio engineer
Nadia Sirota: Remote recording producer
About the artist
Ellen Reid
Ellen Reid is one of the most innovative artists of her generation. A composer and sound artist whose breadth of work spans opera, sound design, film scoring, ensemble and choral writing, she was awarded the 2019 Pulitzer Prize in Music for her opera, p r i s m. Along with composer Missy Mazzoli, Ellen co-founded the Luna Composition Lab. Luna Lab is a mentorship program for young, female, non-binary or gender nonconforming composers. Since 2019, she has served as Creative Advisor and Composer-in-Residence for Los Angeles Chamber Orchestra.